Secrets of Crete Tours 3 Best Taverns around Hersonissos North Crete
Secrets of Crete Tours 3 Best Taverns around Hersonissos North Crete
If you are going to Crete for the first time, the chances are high you will find yourself in Herssonisos that is the 'mecca' of mass tourism in Crete. During the high season the eateries are literary mushrooming in and around Hersonissos so there are plenty of places to choose from but if you are looking for something more authentic and quality, look out for any of these three (see below) that are popular not only among visitors but locals, all year round. Having been around Hersonissos for quite a while, we have explored many taverns and have came up with our favourite trio. It would be fair to say that after some time we stopped the search for 'the best' and settled with visiting these three on a regular basis. Vegera, Akrogiali and Athivoli guarantee the belly happiness and does not 'wear out' the wallet.
The best ambience: Vegera
Having so many taverns per sqm as in Crete, you'd never see people queuing to get a seat. Well, here you go! Officially called 'Vegera' but more often called after its owner 'David', this place is never breaking the tradition of serving simple yet delicious meze dishes and, what is nonetheless important, for amazingly competitive prices. 'Vigour' run by David is a pure example of a lasting tradition of family business. You will see the owner himself taking care of this busy yet cosy place every evening and night (except Sundays). It is a right place for ordering chochlius - Cretan snails. All the meat dishes are equally delicious. Small quantities of dishes and great price allows you to order a lot and to try many different kind of dishes. This tavern is a true gem of Ano Hersonissos and we indeed resist visiting it every single evening.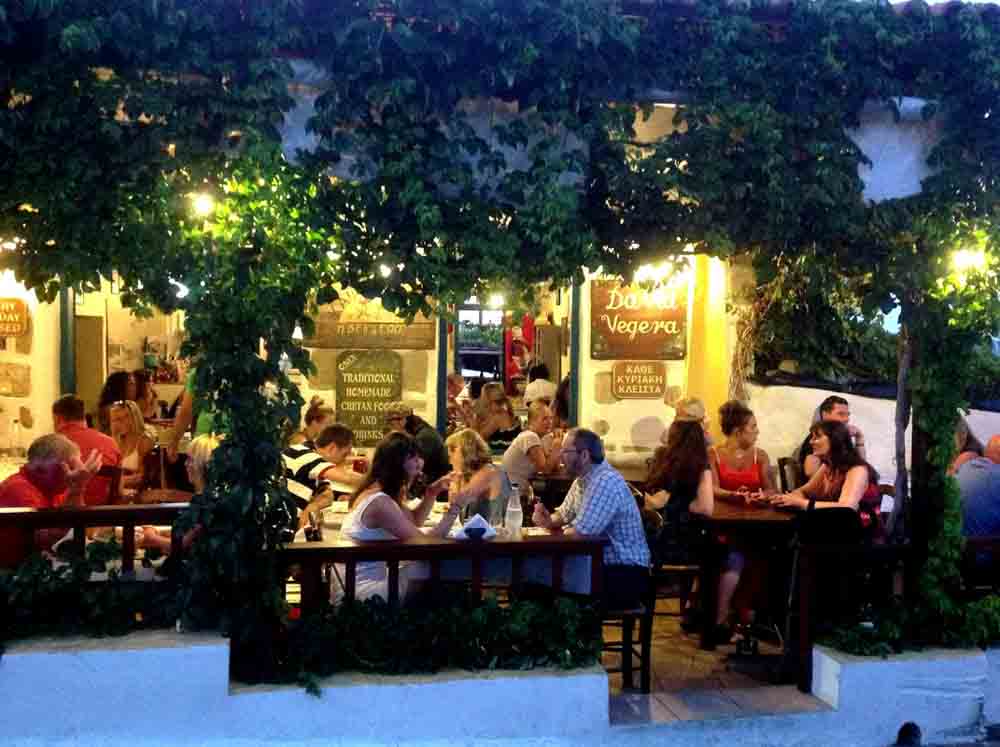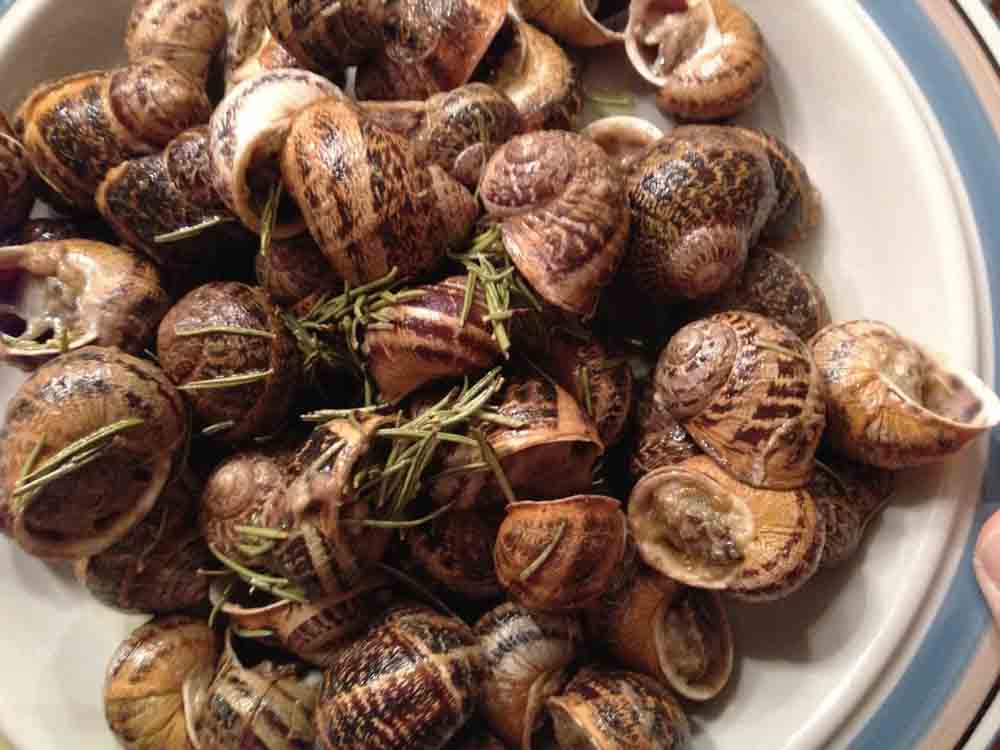 The best food: Akrogiali
Even thought the tavern's official name is 'Akrogiali', it is called 'at Manolis', yet again for the simple reason that the owner of the tavern is a man, called Manolis. Here too the locals receive the menu list and a pen to mark your choice for meze - just check what you like (the English speakers get a traditional menu, though). This is the right place to go for a fish and seafood - kalamari are delicious; so are mussels, octopus and the catch of the day. The food is really great. Prices are indicated and reasonable - it is easy, transparent and fun ordering procedure. This is another example of a family business where you see the whole extended family engaged during the high season - summer. Located right on the shore in Hersonissos, Akrogiali is simple and lovely place for the traditional meze and a light sea breeze in a warm Mediterranean night. This is the place for best dakos in probably the whole Crete - small, juicy, rich - they literary melt in the mouth. Also, try their excellent bottled wine 'Stamni'! It is one of my favourites - a mix of 4 varieties: sauvignon blanc, assyrtiko, moschato and malagousia with an aftertaste of seriousness, trust, freshness and energy! Produced in limited quantities and available in only here.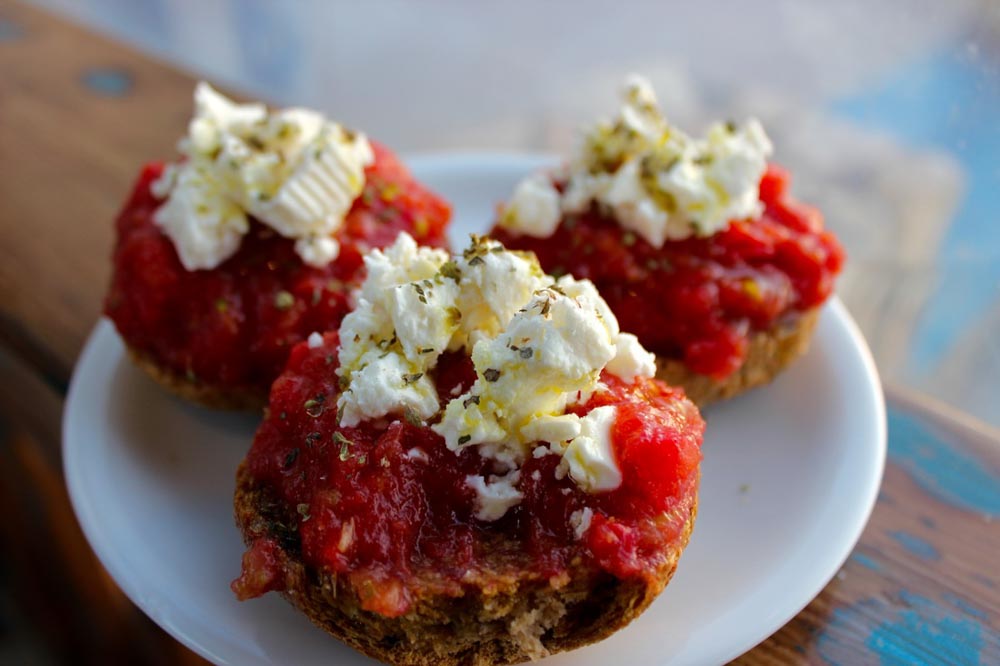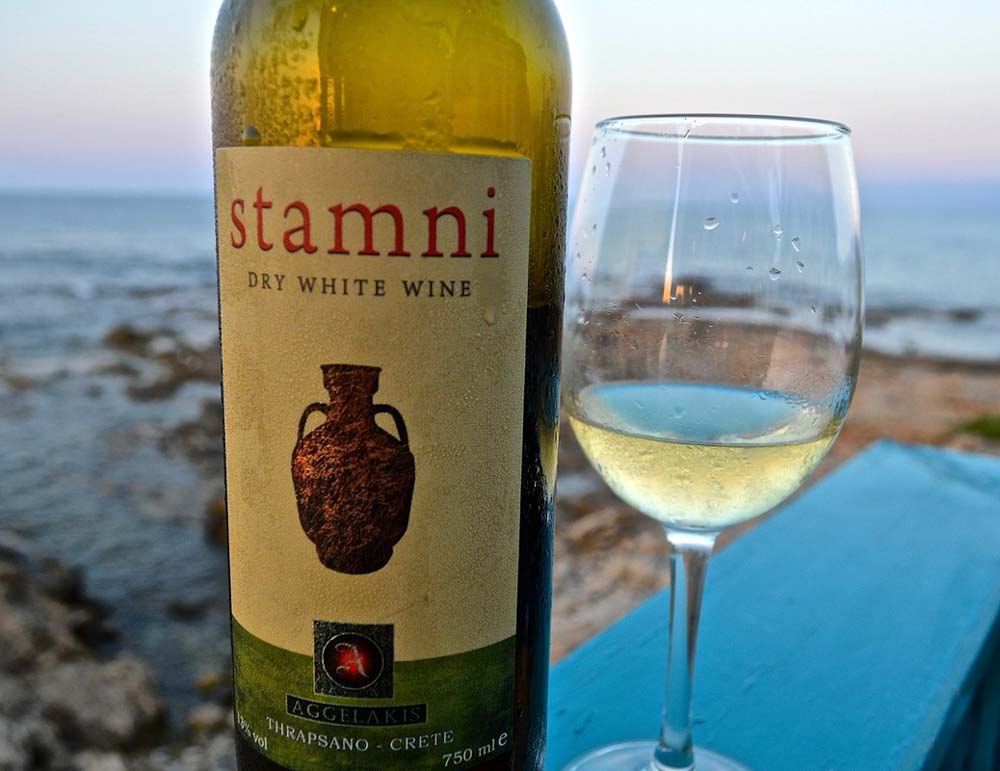 The nicest garden: Athivoli
This rather recent discovery, called 'Athivoli' is something of an authentic gem - a place for a quiet evening at the entrance of olive garden while enjoying home-cooked delicious meze dishes prepared by elderly lady - the mother of the family. The family that runs the place asserts that only mother makes the best dolmades and best keftedakia (meet balls). The place is so small and non-commercial in every sense, it feels just like at home. Especially in hot summer eves when you feel you've landed in backside garden of your Mediterranean country lodge - cicadas singing, olives ripening, you sipping the wine ... There is no standard menu available but you can have a choice of day's cooking. 'Athivoli' has a great variety of red house wine. Highly recommended!