Crete's most fascinating island: 3 reasons to visit Spinalonga
Crete's most fascinating island: 3 reasons to visit Spinalonga
Over the years, Spinalonga island has gained the reputation as one of all time favourite ones - it is a dear classic from the 'must see' repertoire on Crete that never fails to meet the expectations. You get it all - a rich and exciting history, turquoise waters and a stunning landscape. Besides, it is not only the island but the whole journey to and from it.
The fact that Spinalonga island is one of the most frequently visited sites on Crete is not a secret. In fact the island has been named as one of the Greece's Top 10 Archeological Sites. Despite the hot, baking sun in summer and prospects of crossing paths with quite few other people, it is still one of the most popular places to be. Here are 3 main reasons why:
Striking setting and a view
Wouldn't your imagination unleash and your phantasy unfold seeing this awe-inspiring view? This is one of those rare sights in every travellers portfolio that makes the trip worth it. Yet like an elegant beauty against a backdrop of the blue Mirabello bay an dominant sky, Spinalonga island is not as delicate as it seems afar. The barren plot of land as small as 0.085 km2, powerful walls of Spinalonga fortress and ruins of former life that has now become the island's ghost town conceal the history of powerful Venetian and Ottoman times and the touching story of suffering, love and advancement of the outcasts at the beginning of 20th century. You've got to get closer!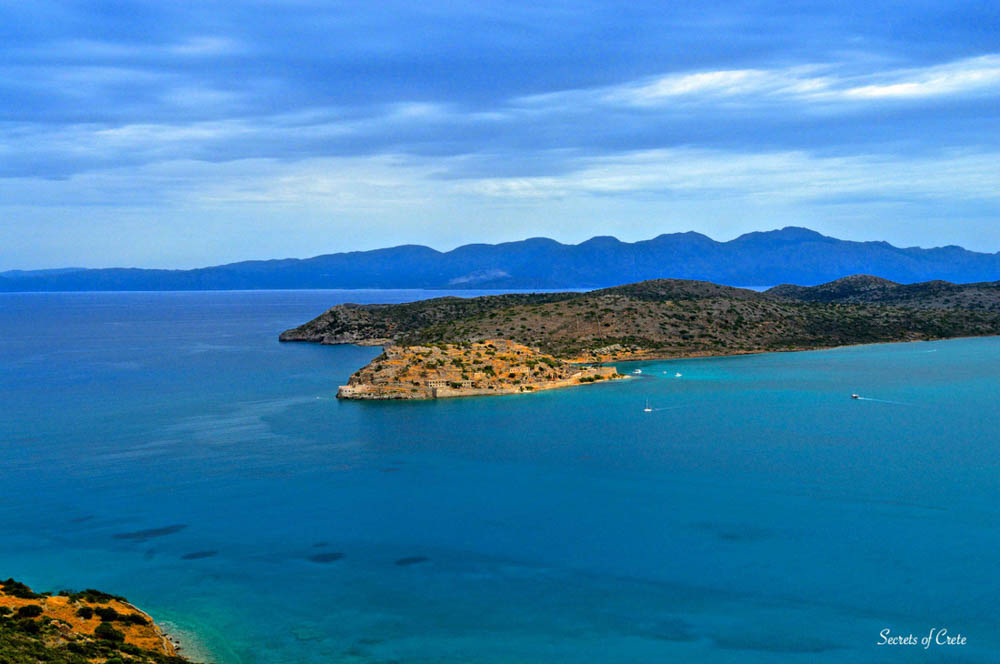 Hundred and one story to tell
Crete has amazingly rich and diverse history and here, on Spinalonga you can find it all - layer upon layer of centuries, stormy events, the suffering and victories of its inhabitants, all of it are witnessed by and sealed in pathways and alleys of the island. Spinalonga is often associated with its most recent history and tagged exclusively as the 'leper island' which would be somewhat limiting and unfair to its rich past. The little plot of land has experienced it all - ancient times, 400 hundred years of Venetian siege, Ottoman rule that lasted almost 200 years - all of it that all have left its footprints on the island. Spinalonga is like a Cretan version of thousand and one night tales, except that those are true stories - collected over centuries, most of them not as romantic but hardly less exciting and, shall we be a bit more humble, - there are about hundred and one of them. All you have to do is to choose a good story teller to make history alive.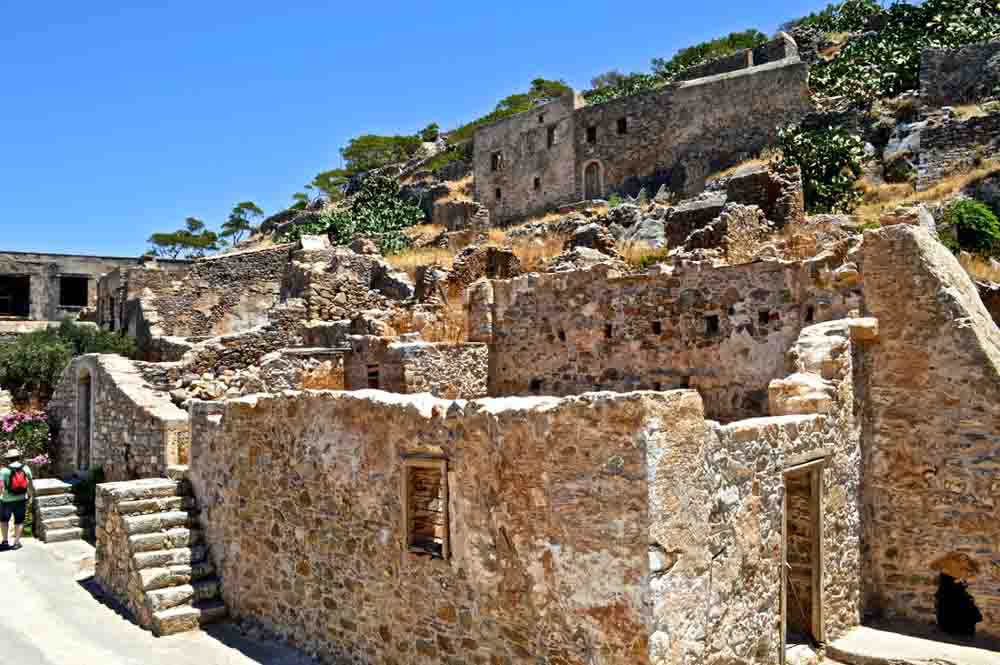 Thousand of years have passed through these stones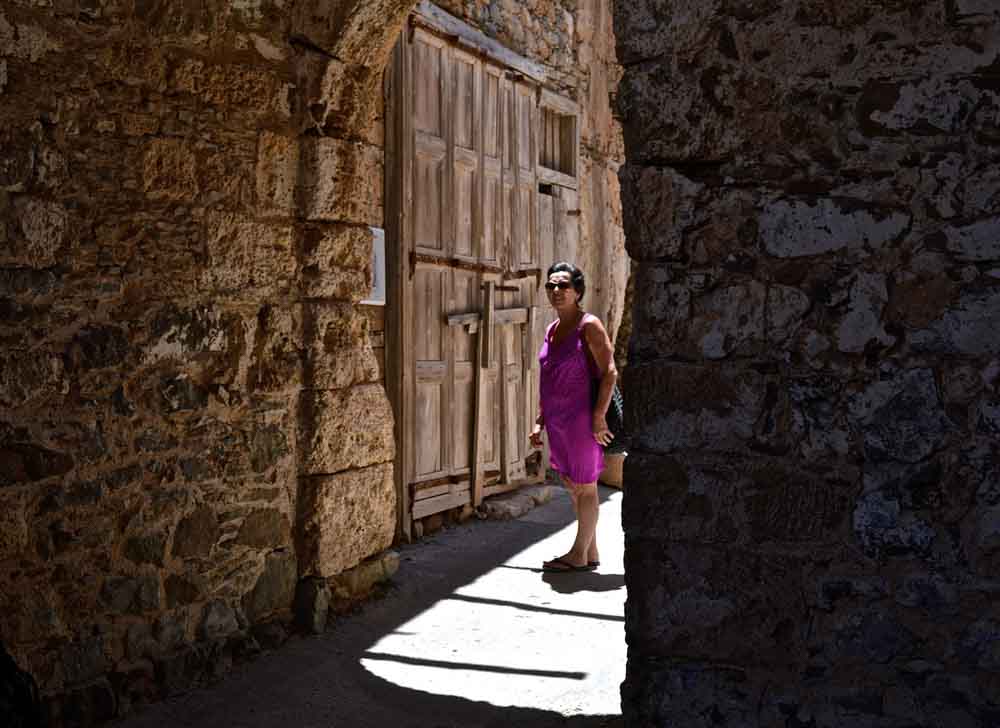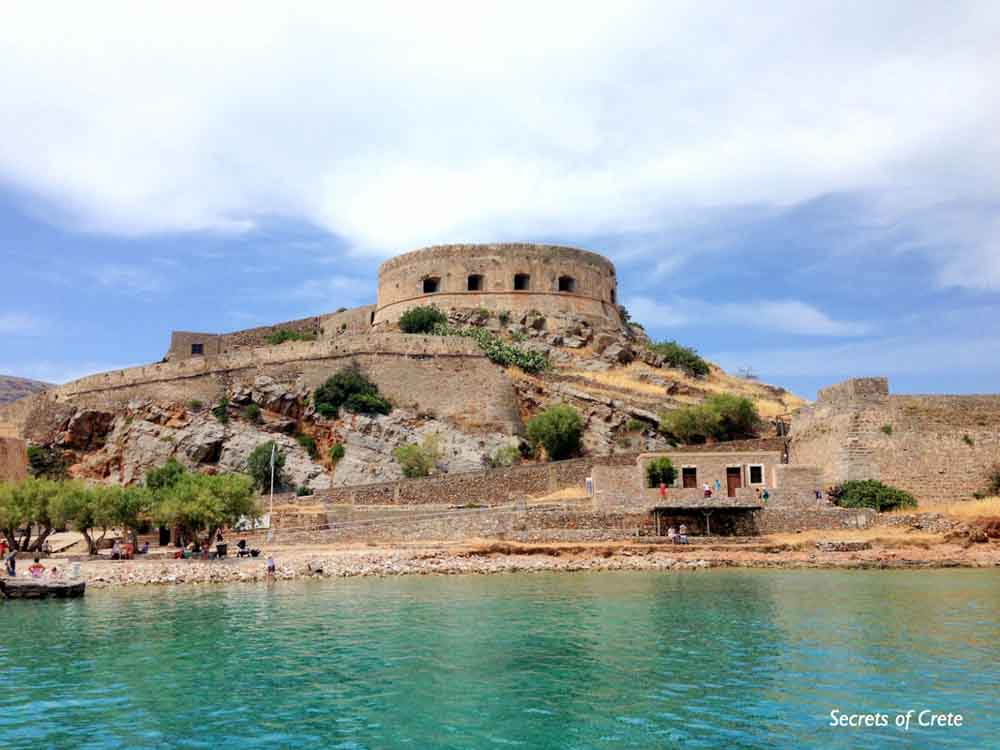 Spinalonga's atmospheric, winding streets are now abandoned, but still seem full of history. The island has inspired artists and writers through the centuries, and was the setting for Victoria Hislop's international bestseller book, The Island, is a moving account of what life for the lepers of Spinalonga must have been like.
Journey over turquoise water
A boat trip to the island makes one truly feel what it means to visit an island, as most of us come to Crete by plane. If you are visiting Heraklion a day trip to Spinalonga is a great opportunity to see the Cretan landscape and experience the vibe of the island.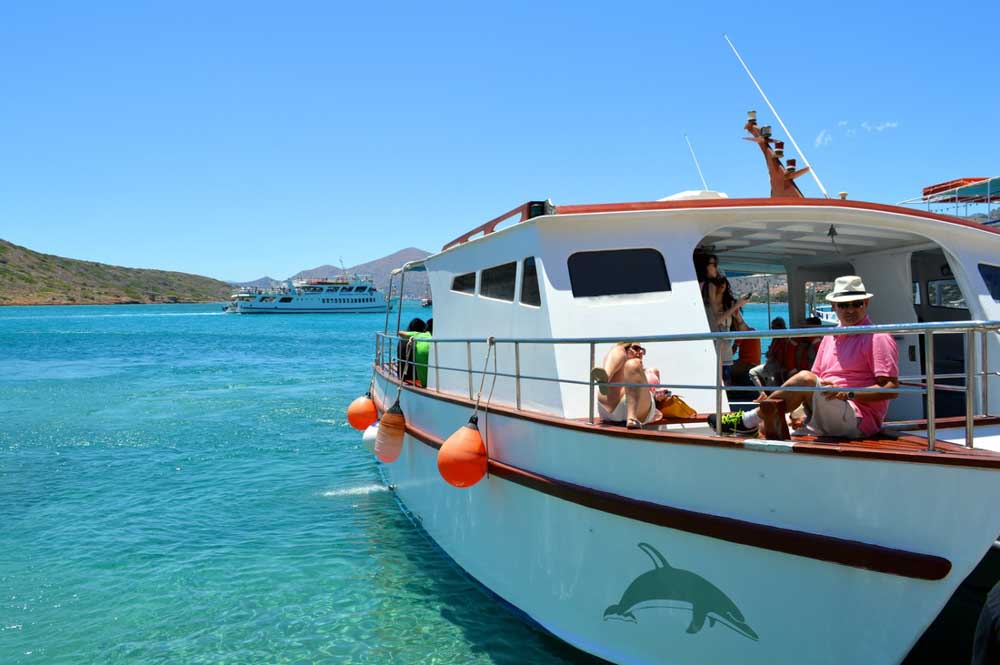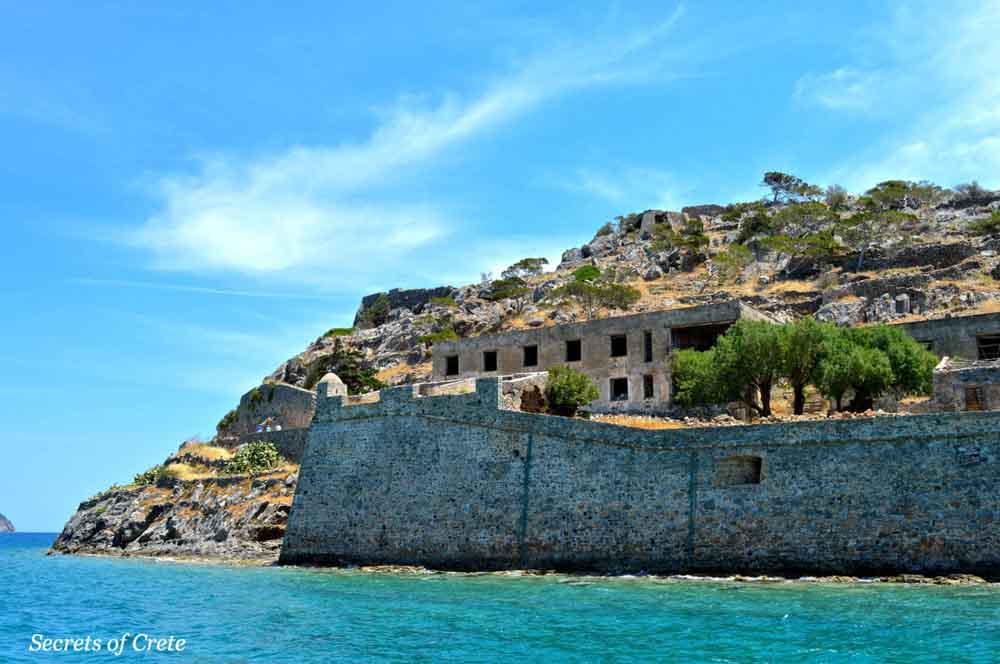 The boats to Spinalonga island depart from Agios Nikolas, Elounda and Plaka. Spinalonga island is 75 km from Heraklion that takes about 1 hour and half by car or minivan.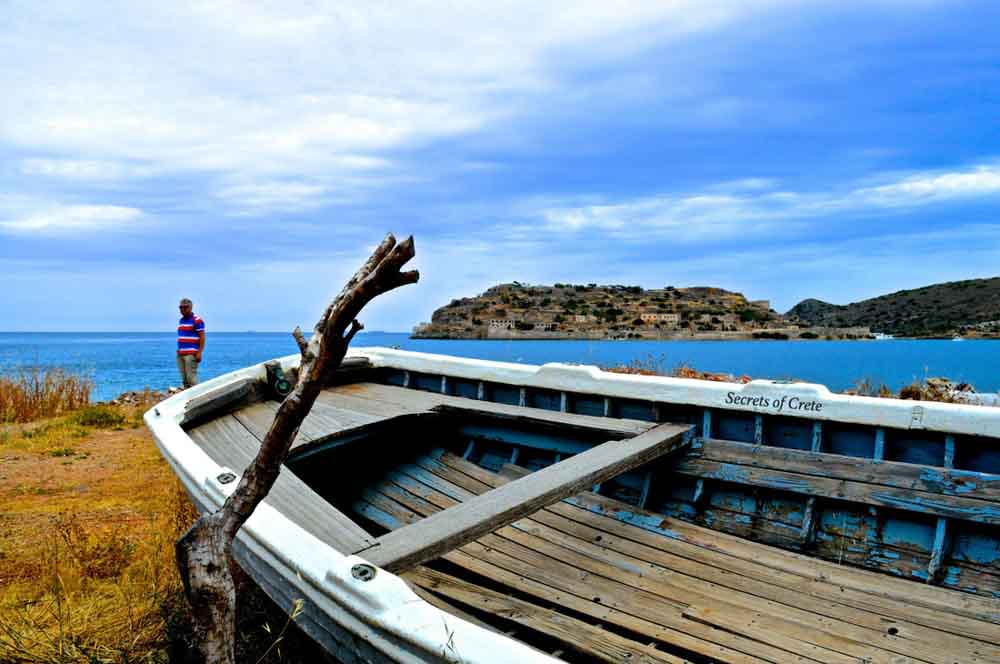 View on Spinalonga island from Plaka village.