Secrets of Crete Tours 4 Zen Moments in and around Pefki South East Crete
Secrets of Crete Tour 4 Zen Moments in and around Pefki South East Crete
The experiences of blissful moments I call 'zen' - it is a special, utterly enjoyable, fleeting but beautiful moment that provides an inspiration and revelation. Pefki - a village in South-East Crete turned out to be a 'zen' place inspiring with its stunning view, amalgam of colours, marvellous nature and delicious food.
1 Moment: Zen of the View
Choosing Pefki as a destination for a day trip will give you plenty of opportunities for adventure and nature exploration. History records that Pefki acquired electricity only in 70. That should be quite telling to understand how the pulse of the village beats. The impressive rock called Stavromenos with tiny chapel seated on it and perching high above Pefki village offers this panoramic view over the village, South-East coast of Crete and Libyan sea.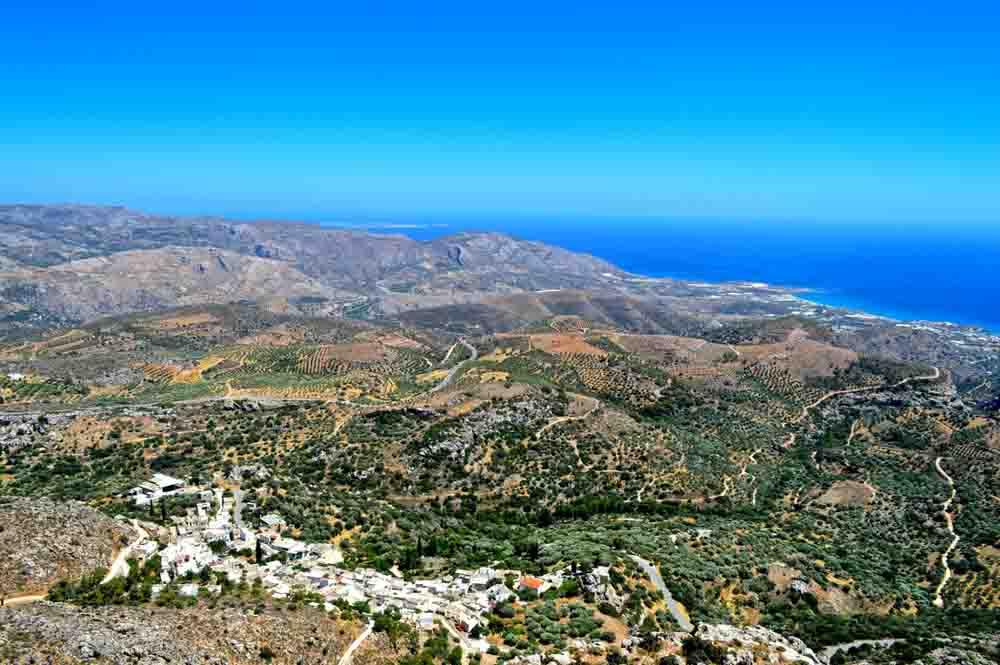 View of the South coats of Crete. Pefki village from the Stayromenos viewpoint, about 2 km away from the village
2 Moment: Zen of Colours
The stroll through the alleys and pathways of Pefki village is like exploring an open-air museum - a mix of traditional building styles with the colours, schemes and design elements created by villagers.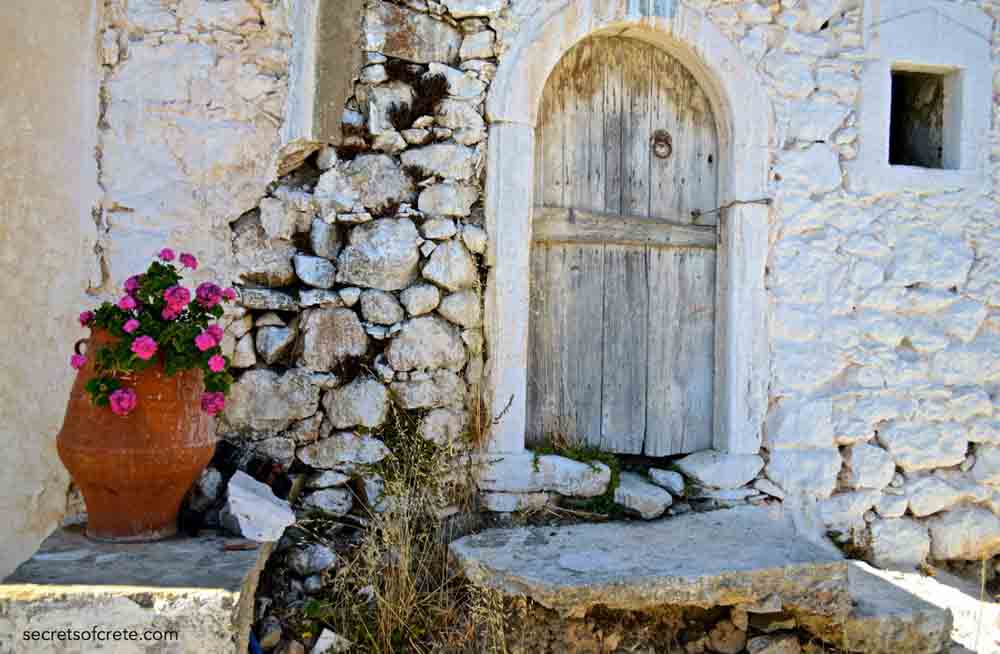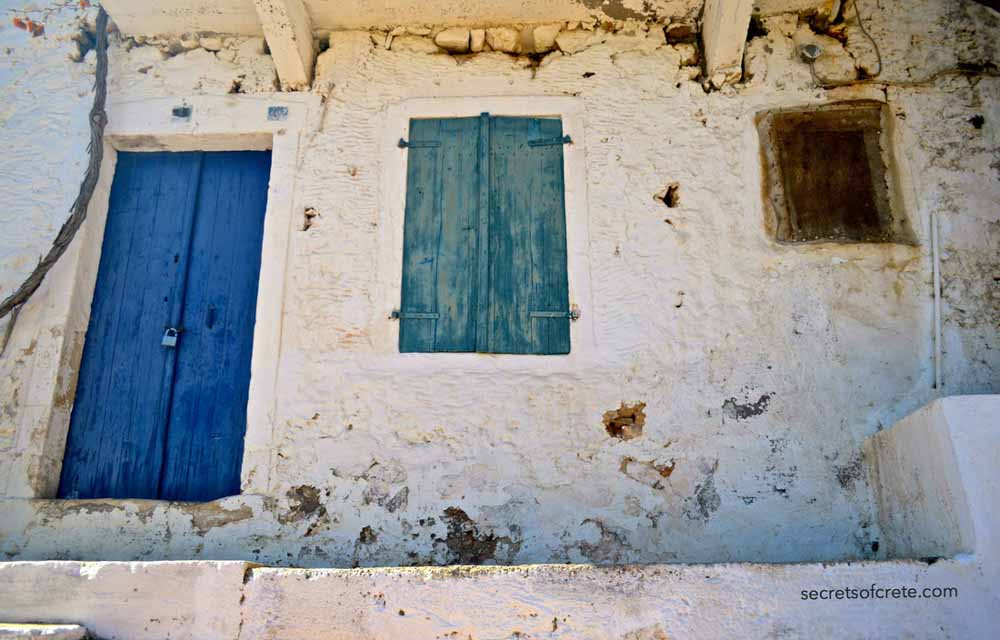 The motives, ornaments, colour schemes look like an artwork of the village street.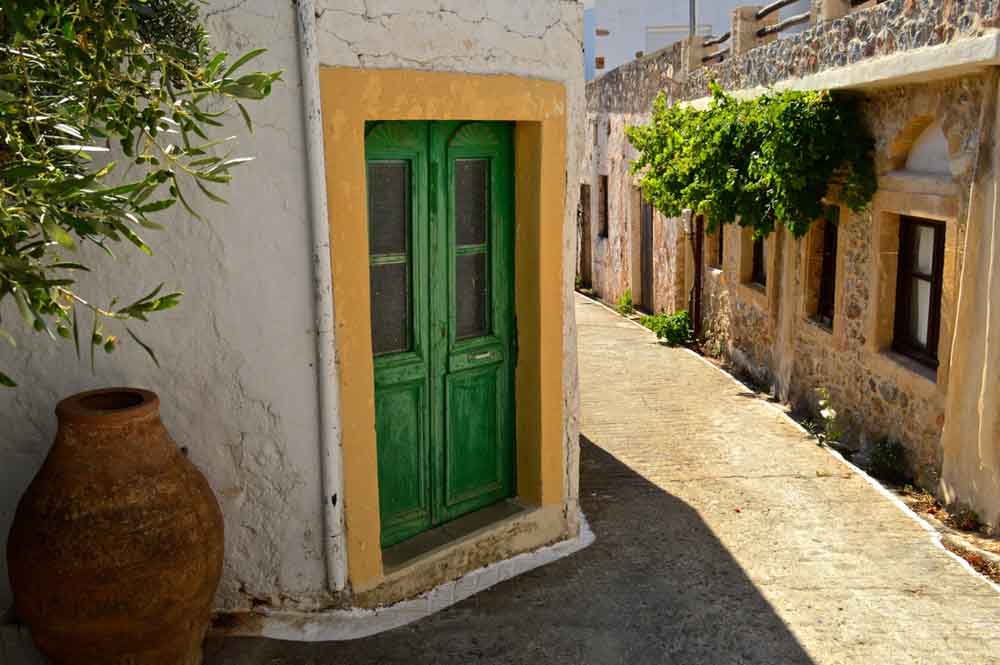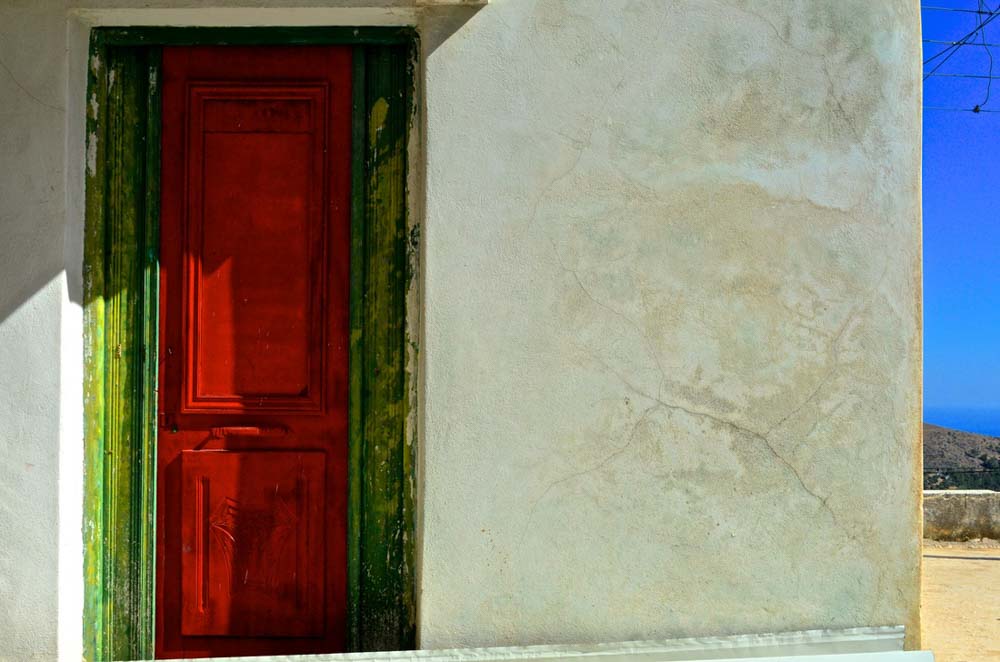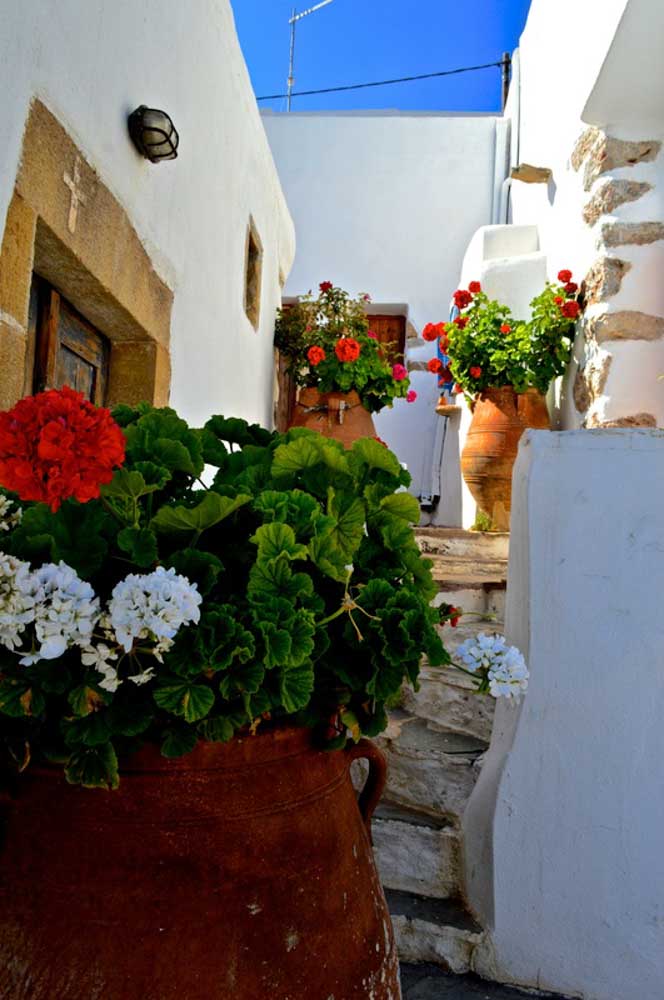 3 Moment: Zen of Nature
If you are wondering were to find a lush, green hideaway and natural underground water swimming pool for a meditative solitude and contemplation in Crete than here it is - in Pefki gorge, South Crete. Fresh water spring and pool amidst all the summer heat. A magic place. Having walked quite few gorges in Crete I would compare Pefki gorge with a nature park - it is an easy, utterly enjoyable and beautiful walking path. The walk down the gorge is along a pretty and picturesque route through the pine wood. You will also see plane trees and other common Cretan vegetation, such as thyme and sage bushes. On the south side of the gorge is a spring of fresh drinking water, so it's a good idea to fill a bottle with cold mountain water to take with you. It takes about 3.5 hours to walk the gorge that is clearly signposted.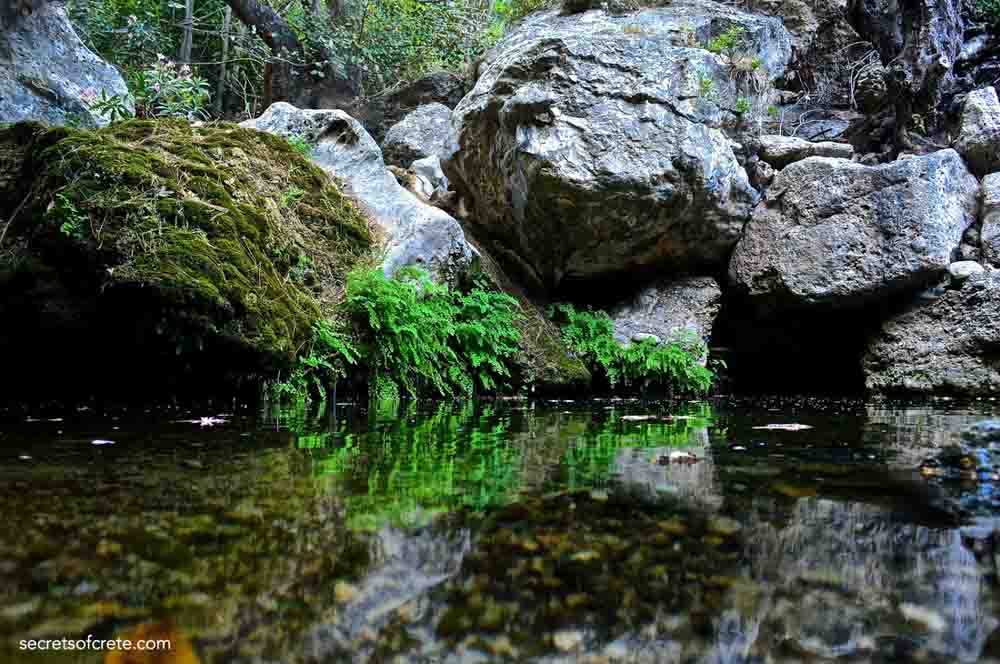 4 Moment: Zen of Food
Fresh, home-made, delicious food in not an exception but rather a rule in Crete. Still the element of surprise is always there when finding beautiful, hospitable place with delicious local food just by sheer chance. There seem to be several eateries in Pefki but "Piperia" (that means 'under the pepper tree') is the most beautifully located in the middle of the upper village - traditional tables under the light green dense pepper tree with a scenic view. It is emblemic of the traditional tavern in a best and most friendliest sense - cute, cozy and tasty.
Some starters - dolmades, tzatziki, olive spread and bread as well as cooling drinks to start the 'zen' moment of food that lasted for couple of hours.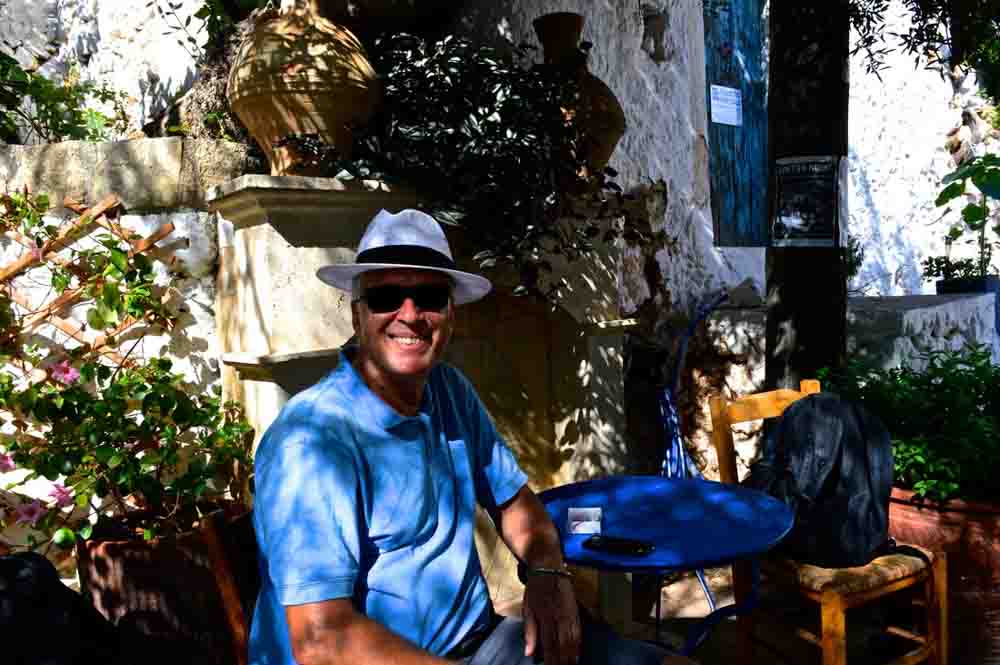 Pefki village in South-East Crete is about 5 km away from nearby Makrigialos or half an hour drive from Ierapetra.
How to make day walking tour around Pefki?
Download Pefki Round Walk PDF