Secrets of Crete Tours 5 must-try vegetarian dishes on Crete
Divine dolmades
Domlades are parcels made from vine leaves stuffed with rice, fresh herbs and seasonings.  Depending on the season, you can also get dolmades that are stuffed in zucchini blossoms - in a tender, beautiful flower. The size of dolmade is just right, perfectly proportioned for the human mouth - one juicy bite. Surely, Crete has the best dolmades in Mediterranean.
Dakos to 'die for'
We love dakos! It is the most traditional Cretan starter. Likewise Greek salad in Greece, dakos on this island is an unmistakable indicator of the quality of the meal (to come) as well as the quality meter of the tavern. The more you eat, the more of the expert you become at distinguishing 'dakos to die for' from poor and quickly fixed ones. Dakos is about generous balance and bountiful mix of fresh, good quality ingredients. How crisp yet firm is barley rusk - the basis of the dakos? How ripe and juicy is tomato spread? How flavorful is the feta cheese topping? How generous and fresh is the olive oil seasoning? Dakos can tell you a lot about the overall attitude, hospitality and cooking habits of the tavern.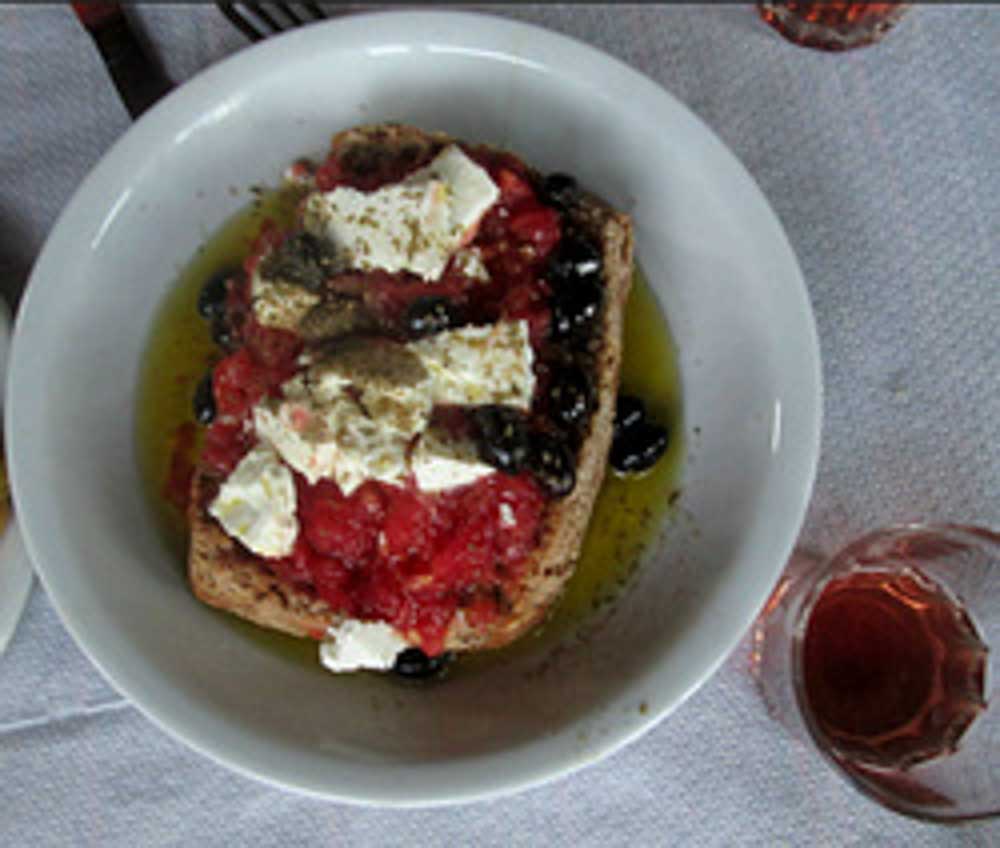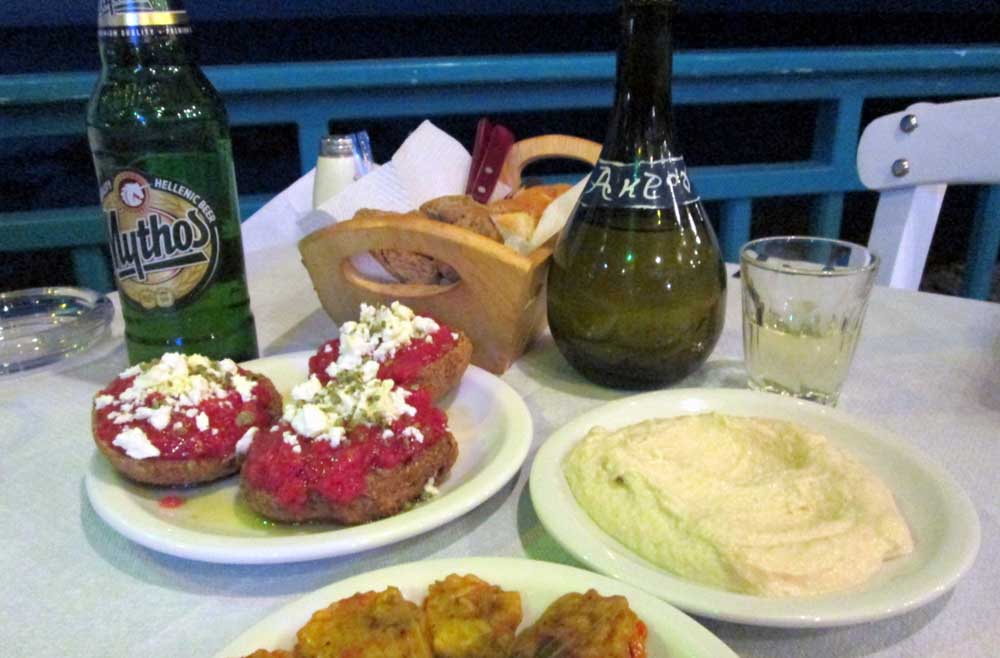 Artichokes' gourmand
Crete is the right place to convert yourself from simple foodie to artichokes' gourmand. The variety of artichoke dishes is truly unique here. What can be better than softly cooked, literary melting artichokes with cold beer on a hot spring day, you might conclude (pic on the left). Only to realise that fresh, salt water-sprinkled artichokes with cold aperitivo - raki shot is probably one of the most interesting dinner starters you've ever tasted (pic on the right). The list goes on. Artichokes, however are seasonal and the peak time for the 'Artichoke Crete' is April and early May.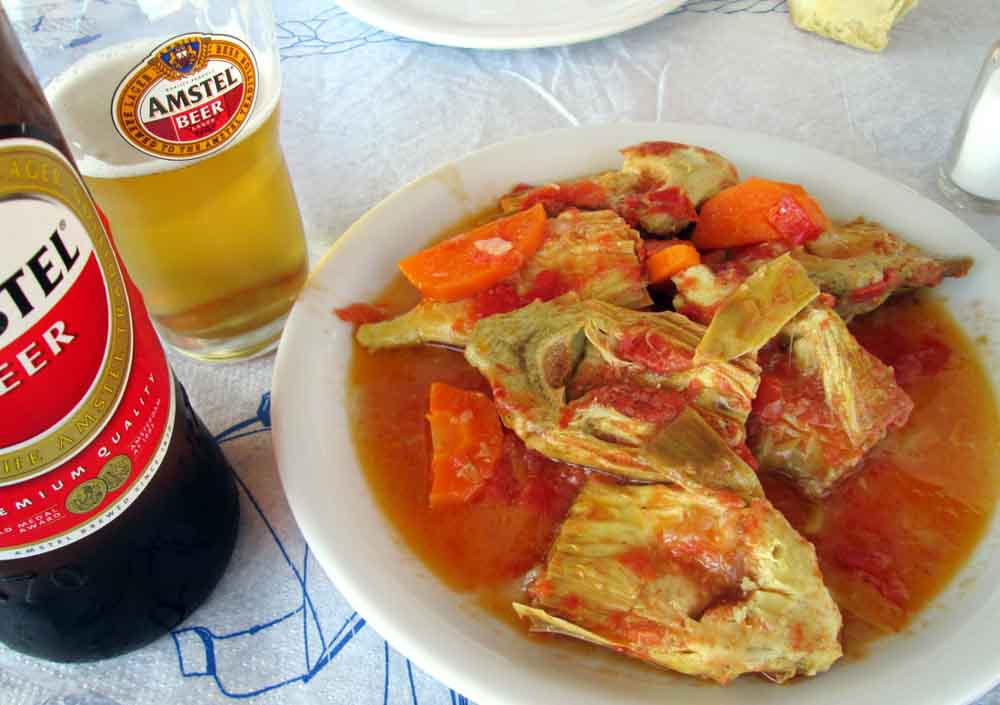 Greens for the heart
Green color is know to be the color of the heart and Cretans are known as heartfelt and amazingly hospitable people. Who knows maybe it all comes from eating plenty of greens? Indeed hearty wild greens picked fresh from the mountain is not only enormously healthy but also tasty. Cook slow, season with raw Cretan sea salt and lemon.
Get high with tirokafteri
Tirokafteri is a cheese spread that include feta cheese, hot pepper, olive oil, lemon and garlic. That might sound as a very simple dish yet again - it has to be done properly. And when we say 'properly', we mean - with mastery and plenty of love.  To our taste - the spicier the tirokafteri, the better. With the very spicy ones you really can get 'high'.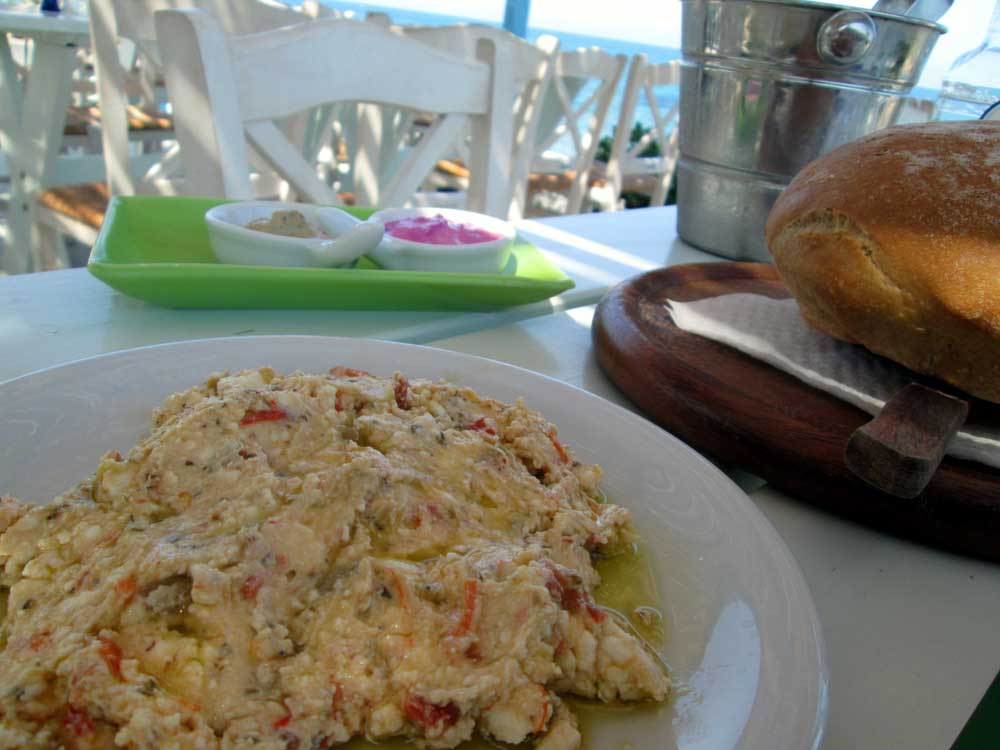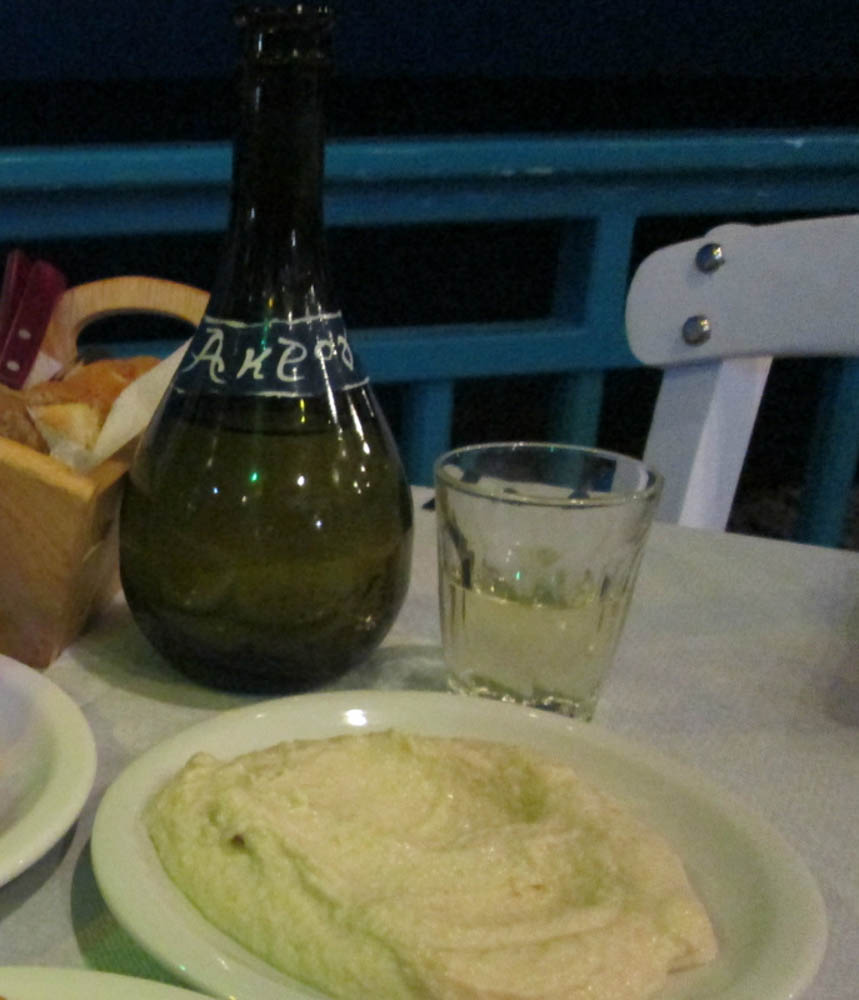 What is your favourite Cretan dish?