The Cretan Love Story: Maria and Konstantinos
A Cretan love story
She waves standing in the doorway and greets you like the long time not seen son, like a lost child. Than she is off, rushing to get you a chair, some fresh musmula to peal (it's beginning of June) and refreshing, cold raki. They both  - Maria and Konstantinos are so happy to see you - someone who is a total stranger, who just had happened to pass by their home. Well, you are not a stranger, in fact. Here you are a dear guest - welcomed, received with open arms, warmheartedly greeted. People passing by our house rarely stop, she says and smiles. She is happy. The whole life written in a tiny lines of her face. And her hands. Beauty is a light in the heart. Kindness.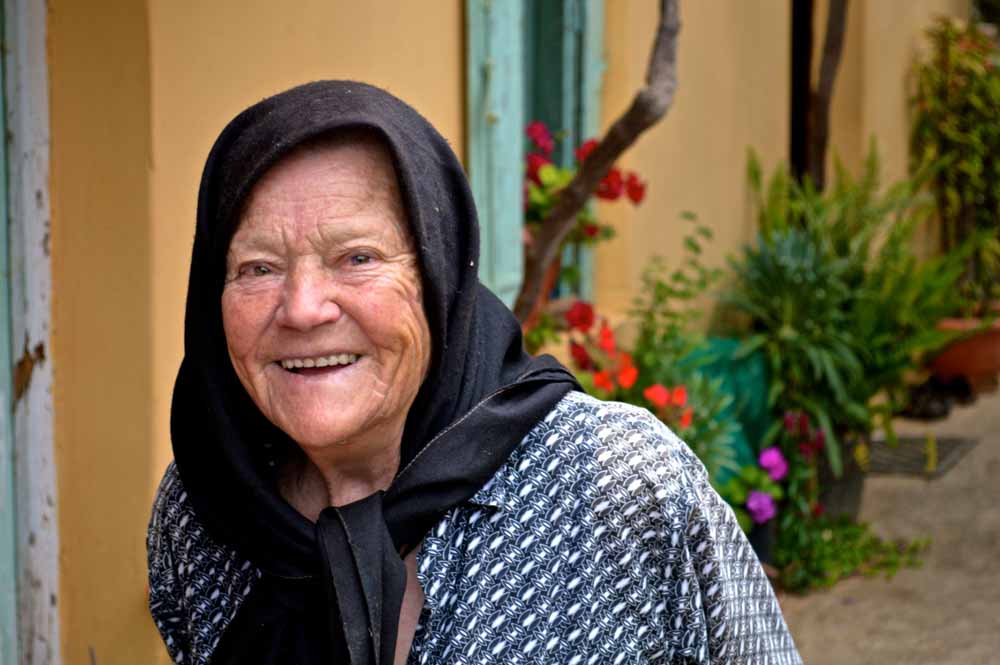 Having made sure you are comfortable, that you have your chair, water and raki, she finally sits down. Her time-worn hands seem not to be afraid of life - they have cuddled children and embraced work. She is the one - keeping the gate of the house open, keeping the fire on, the kindness. The beauty.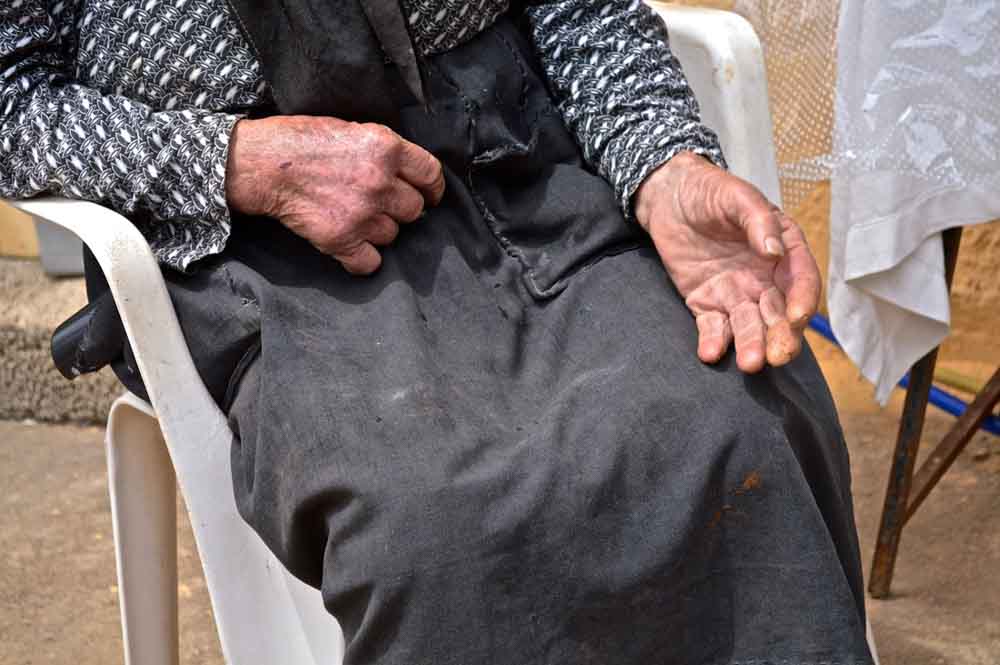 She takes care of her Konstantinos. His big, blue, sightless eyes facing infinity seem looking right into your soul. It is like meeting the whole world in a long-lived soulful eyes even if they are blind. Konstantinos was a priest for over 40 years on Crete. It has been many years now since he is retired and for the past years also blind - sightless. But you cannot turn away from his eyes, his eyes seem to see everything.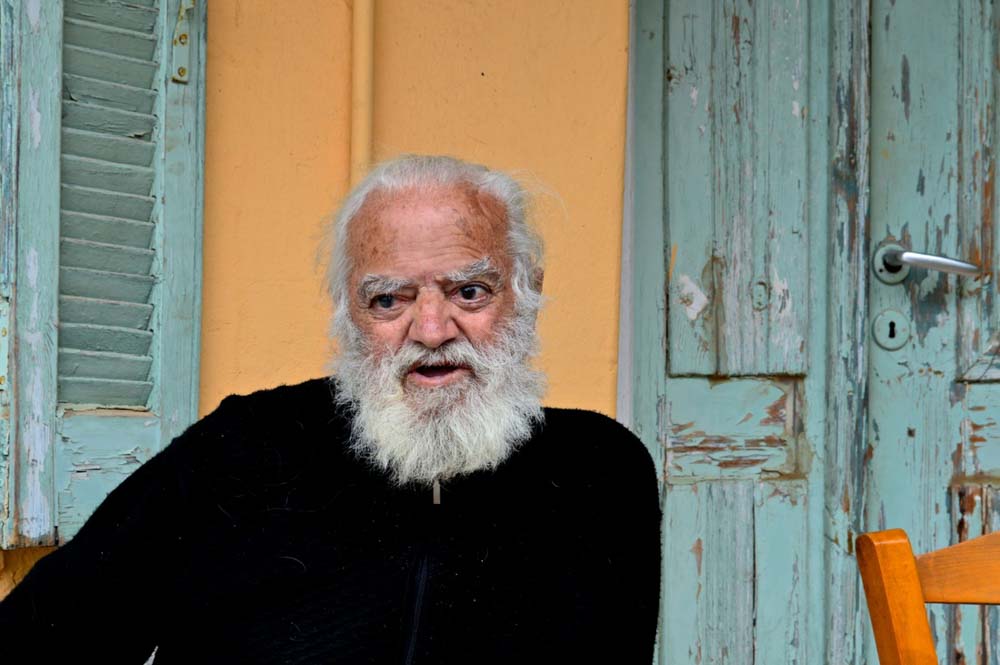 They tell about their life of 64 years together, about their four grown-up children some of them living in Athens, some in Heraklion. They visit as often as they can. And than they have a bunch of grandchildren. Maria grows quiet as Konstantinos tells about his grandson - a very young, beautiful, strong Cretan who just little time was killed in a car accident. It is not always easy for them to manage on their own but they want to be independent. The house is big enough for everyone and the doors are open always for their children, friends and visitors. They go on.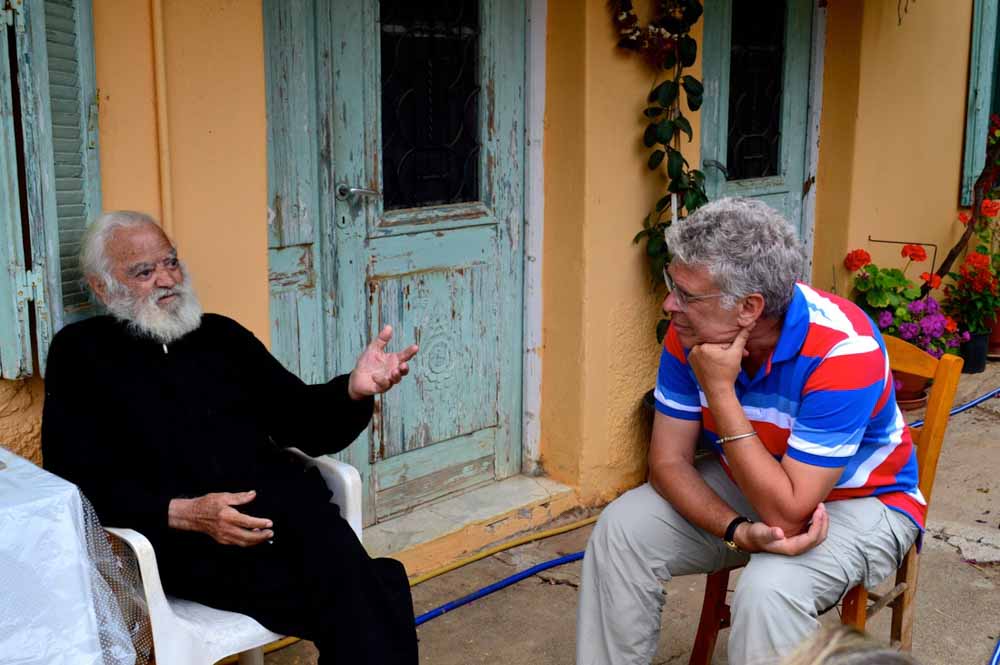 They ask about  me, where am I from, what is my life, how is it going, where the travel takes me. We lift the shot of chilled raki. It is all good.
Precious moments with beautiful Cretans. The feeling that it was a blessing of meeting Maria and Konstantinos does not fade away. I remembering this wonderful encounter and my heart smiles.