Secrets of Crete Tours once upon time in Crete 4 authentic places not to miss
Secrets of Crete Tour once upon time in Crete 4 authentic places not to miss
Visiting these 4 tavernas-cafeneios eastward of Heraklion is like being transported back in time or visiting an open-air museum, except that those are not museums but real and functioning tavernas and cafeneios.  Run by energetic elderly Cretans who has lots of stories to tell about 'earlier days' these places have also lot of accessories, decorations and folk art elements hanged on the walls - shepherd's sticks/canes (called 'glitza' in Greek), old passed photos, wall rugs either owned,  inherited or collected from the nearby village. While looking at the interior of the place one can get a feeling the time here has stopped decades ago, the cooking pots in the kitchen are juggled with swift and dexterity of modern times and ingredients used in cooking have been picked in the garden.
Cafeneio-tavern of Ethia village
To reach this far-away corner of Crete will require you some driving patience. Seated in the main (and truth to be told the only) square of Ethia village, this place seems like an epitome of authentic taverna - old and authentic in every sense.  The elderly Cretan lady running the place seemed to be having a nap in one of the chairs in front of the tavern while her husband had retired himself to one of the chambers of the house to enjoy the afternoon siesta undisturbed. We got a cup of a well-brewed Greek coffee with the spoon sweets and learned that full meals are cooked mostly on weekends or holidays when the chances of visitors are higher. Indeed, during two hours we spent in the village (drinking coffee and walking around), we did not see any other villager (probably because of the siesta peak-hour), not to mention any visitor.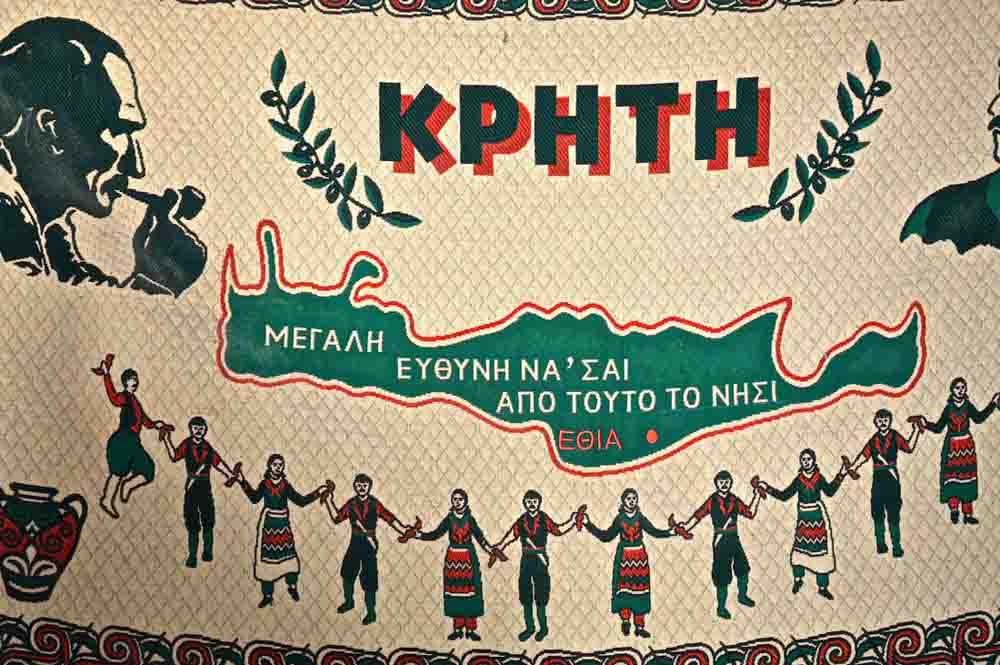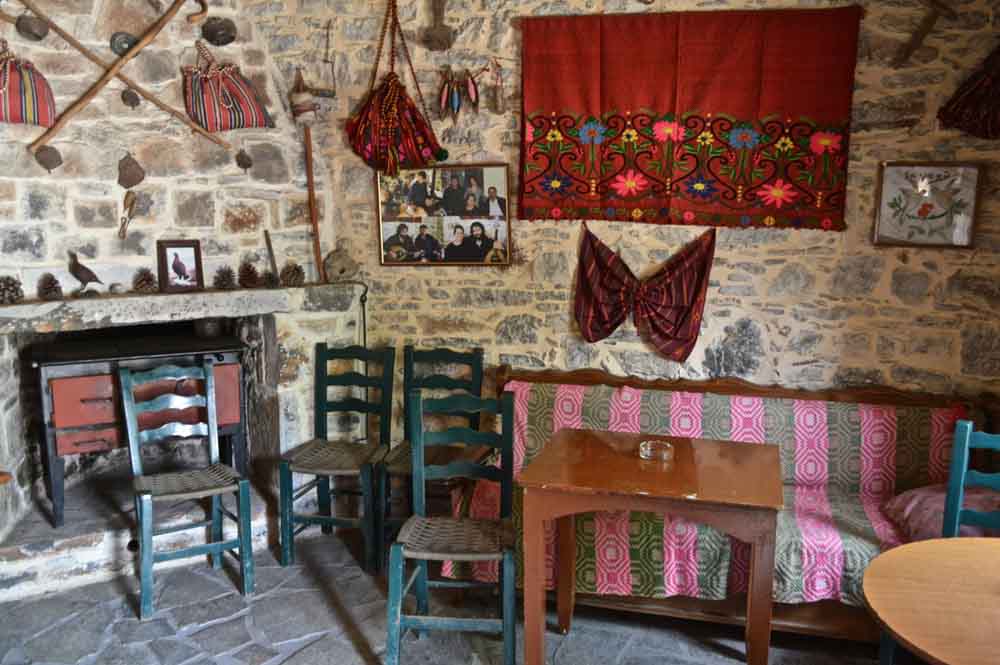 Taverna of Thripti village
This is the only taverna of mountainous Thripti village. Likewise the whole village it closes down during winter time because of too much snow. It opens again in summer season with plenty of visitors during weekends and on special holidays. Indeed, the difference is dramatic - on 1st of May (which is a special holiday) it was swarming with people having come from Heraklion and even as fas as Athens but wen visiting it again on a regular working day of another week we found the place quiet and empty. It has lots of interesting wall decors and evan a small collection of empty bottles local wine.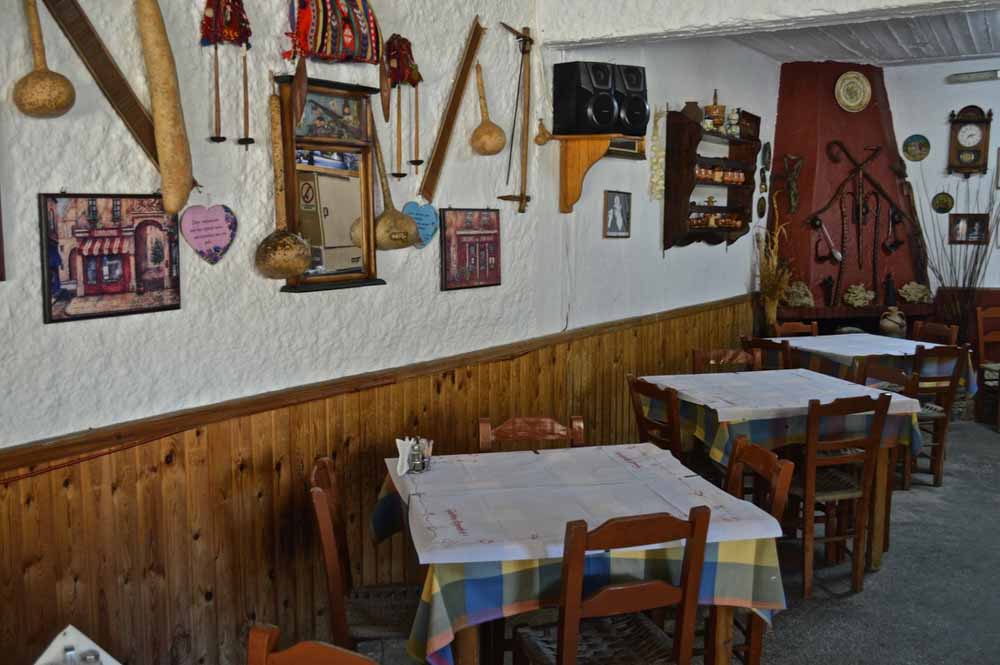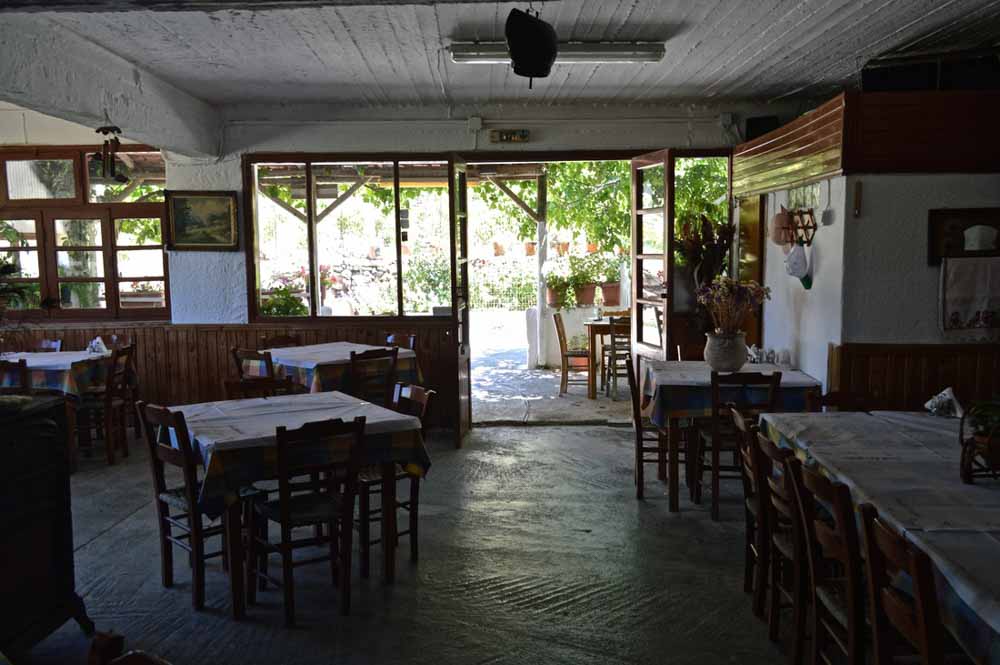 Taverna 'Lagadia'
In Kato Karusanous, a village nestled in the rolling, olive tree-dotted hills of Crete, right there in one of the two narrow village pathways you will find a taverna called 'Lagadia'. It has a terrace that provides a beautiful view over the green lush hills. The taverna is run by hospitable and kind lady - the manager of the place and chef in one person. Food has to be preordered as the taverna is off-the-beaten path and not frequented by occasional visitors.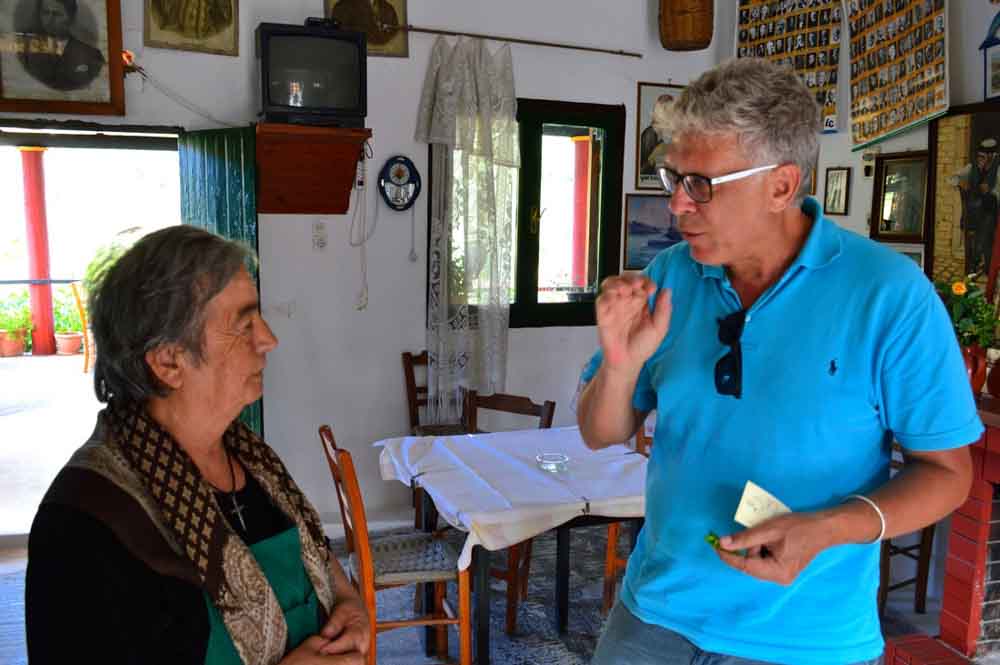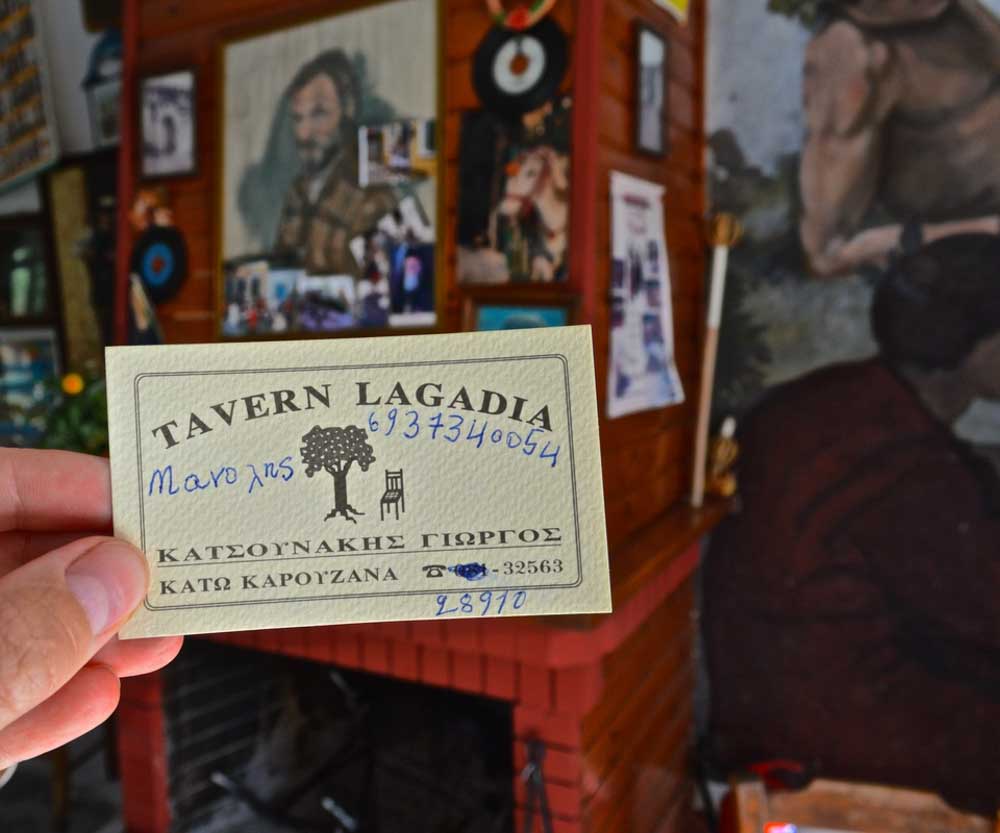 Seated in the corner building of the main mini-square of Krassi village, it is place you'd always get the unmistaken quality and fair price - your share of raki accompanied with some koukia (broad beens), few slices of cucumber and rusk would cost eur 1. For the sake of convenience and simplicity most of the drinks cost the same - eur 1.
Cafeneio "Fougaro"